Armed Forces Network visits the First Light Trust
Lancaster City Council's staff Armed Forces Network held its bi-monthly meeting at the First Light Trust Armed Forces Charity on Market Street this week to find out more about the work of the café in supporting veterans like themselves.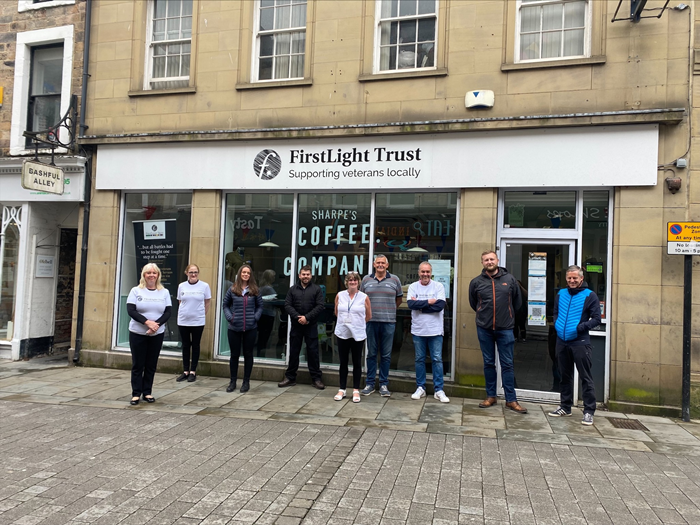 Kirsty Chekansky, Chair of the Staff Network said: "The group were really pleased to meet the staff at the café and support this resource during Armed Forces Week. The network recognises what a fantastic community resource this is for veterans and other members of the Armed Forces Community to have a place to meet others from the Armed Forces Community and beyond.'
Scott Prouse, Environmental Enforcement Officer at the council who is a veteran and network member, has used the café to connect with other veterans in the area. Scott was pleased to introduce some of his other veteran colleagues to the resource and said: "For me the café has been a lifeline to connecting with other veterans, it's a great hub and they run activities and events in the local area such as walking, fishing and football."
The café re-opens on Saturday June 26 (Armed Forces Day) and is open to the whole community, please do stop by for a cuppa a slice of home-made cake or just a chat!
www.firstlighttrust.co.uk/lancaster-charity-cafe/
Last updated: 25 June 2021