Lancaster District Food Poverty Alliance launches five-year action plan
The Lancaster District Food Poverty Alliance (LDFPA), which aims to ensure all residents have access to affordable, nourishing food, has launched a five-year action plan.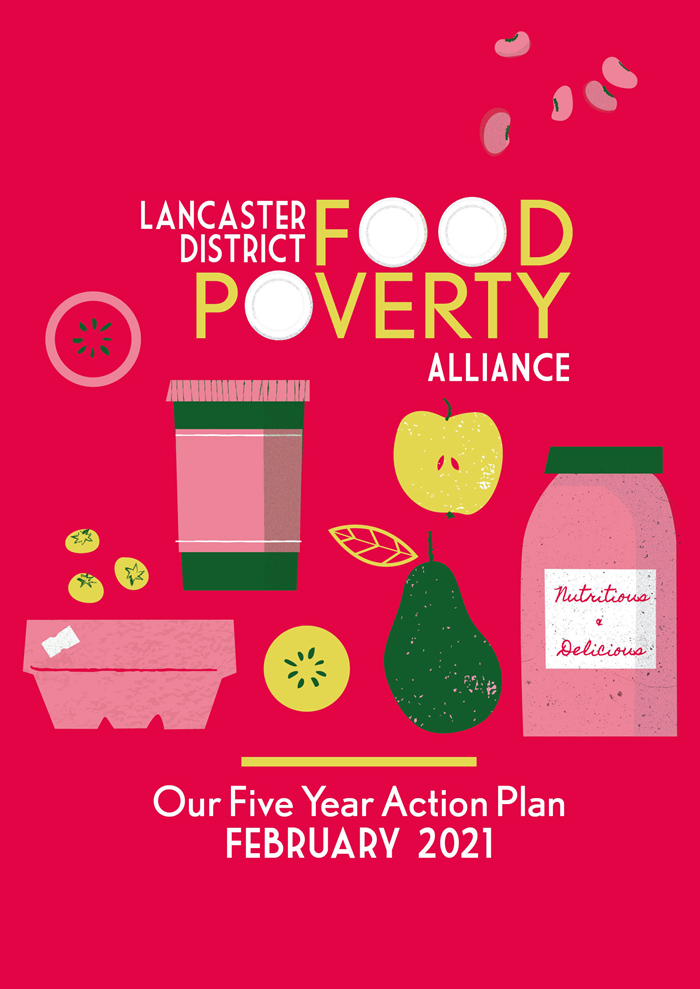 Bringing together organisations and individuals with the same goal, the LDFPA first met in June 2018 with partners including Lancaster City Council, Morecambe Bay Foodbank, The Olive Branch (Faith in Action), Morecambe Bay Poverty Truth Commission, Citizens Advice North Lancashire, Lancashire County Council and local food clubs.
The alliance was formed to research food insecurity locally, bring agencies and individuals together to discuss the problem, provide a forum to share resources and best practice, and develop an action plan to tackle food poverty in the district.
In addition to responding to the challenges of Covid-19, the LDFPA has spent the past 12 months identifying local needs and priority areas to tackle in relation to food insecurity. In addition to the overall aim of ensuring all residents have access to affordable, nourishing food, the action plan also sets out eight specific aims that include raising the profile of food poverty as an issue, tackling child hunger and maximising education opportunities.
The action plan includes key sections on definitions, statistics, maps, trends, volunteers, food clubs, barriers, community meals, the Covid-19 response and detailed case studies on Morecambe Bay Foodbank, The Olive Branch, Eggcup and Stanleys Food Club.
Councillor Gina Dowding, cabinet member with responsibility for Sustainable Neighbourhoods, said: "The coronavirus pandemic has shone a light on food poverty in our district, but it is not a new problem. It is clear that in a developed country such as the United Kingdom, everybody should have access to affordable, healthy food, but sadly that just isn't the case.
"The Food Poverty Alliance has been doing exceptional work over the last couple of years to try and support those residents who find it hard to make ends meet or who require emergency food, and this action plan sets out clear objectives to help tackle food insecurity in the local area. Help is out there, and we would encourage anyone who needs support to get in touch."
The LDFPA has an open door and a listening ear for those wanting to join the conversation including local communities, businesses, health professionals, and third sector organisations.
The action plan document can be found at www.lancaster.gov.uk/food-poverty and anyone with an interest in supporting any aspect of the plan are encouraged to get in touch to share ideas and support for action.
Last updated: 26 March 2021