Mainway proposals move to the next stage
Once in a generation proposals to improve social housing on the Mainway Estate in Lancaster have been given the green light to move to the next stage.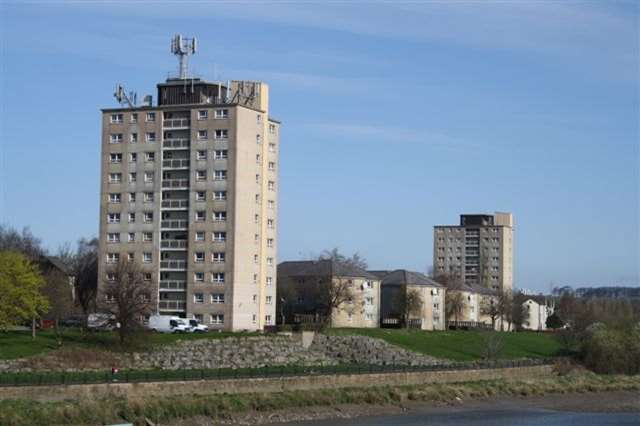 Constructed in 1960, Mainway was refurbished in 1990, but now requires major improvement work.
On Tuesday (March 23) Lancaster City Council's cabinet agreed to progress ambitious proposals for what would be the largest housing and capital project ever undertaken by the council.
Councillor Caroline Jackson, cabinet member with responsibility for housing, said: "There is still some way to go but this is a significant milestone. We have a fantastic opportunity to breathe new life into the area by creating good quality homes that are energy efficient and support the needs and requirements of a broad range of households and age groups.
"Tenants will, of course, be at the heart of our proposals and I'm grateful for their input so far. Through the consultation that has taken place to date we know that 70% of residents recognise and support the need for change to improve their housing and address the systemic issues affecting the estate.
"They know their community best and their skills, knowledge and experience will help to shape the final options and ideas for the estate's redevelopment."
In partnership with Beyond Imagination from Lancaster University, a comprehensive tenant engagement exercise has already been undertaken.
Evidence was collected over 14 events to develop economic, social and environmentally sustainable solutions, with tenant choices at the heart of a new vision for the estate.
The next stage will see the drawing up of a strategic vision for the site, concept designs, detailed project and business plans, and a tenant management plan.
Engagement activity will continue with tenants, residents and other stakeholders helping to inform the design approach and dwelling mix of the final proposals.
Professor Leon Cruickshank, who is co-leading Lancaster University's consultation involvement in the My Mainway project, said: "We are really proud to be part of this exciting project to transform the Mainway estate into one of the best places in Lancaster to live.
"The Beyond Imagination team at Lancaster University are applying our research and experience, enabling the residents of Mainway to have an active, creative conversation with the council, helping to shape the future of Mainway. We are delighted that the council has agreed to progress to the next stage of this project, which is going to have a transformational effect on the city."
Last updated: 24 March 2021