Applications being invited for school holiday activity funding
Groups, organisations and individuals planning to deliver activities for children and young people during the December school holidays are being invited to apply for funding from Lancaster City Council.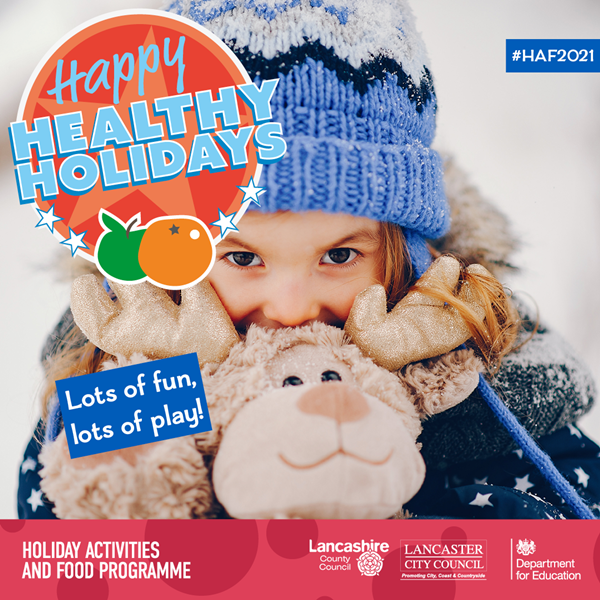 The funding which is available through the Department for Education Holiday Activities and Food (HAF) Programme is intended to subsidise free places on new or existing holiday programmes for children under 16 years of age who qualify for free school meals.
The overall aim of the initiative is to ensure children from low-income families have access to healthy food and can be physically active by taking part in free enriching activities.
Following on from a successful summer programme of HAF activities, the council is now looking for partners, including schools, community groups and voluntary organisations, to help it run a further programme over the Christmas period.
To be eligible for the funding, free places for activities must be made available for the equivalent of a minimum of 16 hours provision per child during the period 20 to 24 December. This might be for four hours each day or for two eight hour sessions during this time period. Healthy meals must also be provided.
The activities can also be available to any child or young person not eligible for free school meals, who can pay to attend.
For more information and to apply for the funding online, visit www.lancaster.gov.uk/haf or email HAF@lancaster.gov.uk
The deadline for applications is Monday, November 8.
Last updated: 13 October 2021