Free Heritage Skills days in Lancaster's Mill Race area
Free heritage skills training courses will be held in Lancaster on March 14 and 15 as part of the Lancaster High Streets Heritage Action Zone.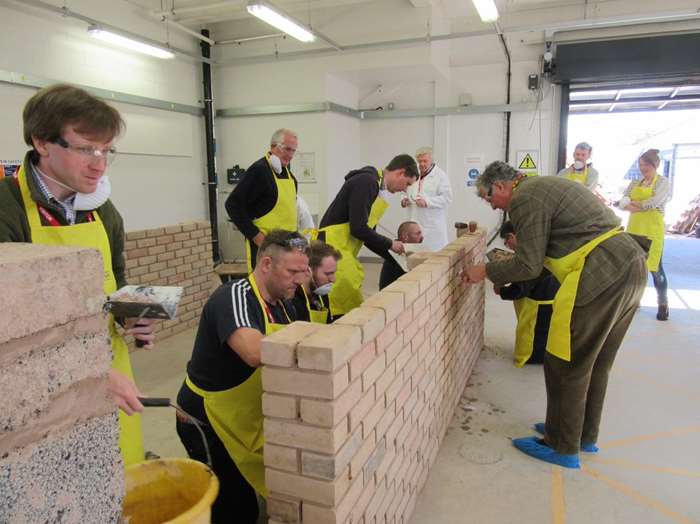 Workshops on offer include Caring for your Old Building, aimed at anyone who owns or manages an older property or anyone who is interested in learning more, and taster days for traditional skills such as stained glass making and carving stone.
As well as open workshops, young people currently studying construction will also learn how traditional building techniques are used today.
The workshops are being funded through the Lancaster High Streets Heritage Action Zone which is a programme co-funded by Historic England, Lancaster City Council and other local partners.
The programme aims to improve the Mill Race area's buildings, providing opportunities for people to connect with the area's heritage and helping building owners care for properties in a sympathetic way.
The workshops will be delivered on behalf of the council by the Churches Conservation Trust who are responsible for looking after many historic buildings.
"It's fantastic to be able to offer heritage skills training through the Lancaster High Street Heritage Action Zone," said Elanor Johnson, CCT Regeneration Officer.
"Workshops for local residents and property owners, opportunities for people to try out traditional craft skills, and practical training for young people at the start of careers in construction will help to ensure that investment in the buildings and spaces of the Mill Race area through the Heritage Action Zone makes a difference for generations to come."
Although the workshops are free, places are limited and must be booked via Eventbrite: www.eventbrite.com/cc/heritage-skills-training-workshops-1785849.
For more information about the project please visit Lancaster.gov.uk/heritageactionzone or on social media.
Last updated: 01 March 2023