Lancaster High Streets Heritage Action Zone launches Mill Race trail with free guided walks
The fascinating history of Lancaster's Mill Race has been marked by the launch of a new heritage trail which explores the people and buildings that make up this fascinating area and the watercourse flowing beneath our feet.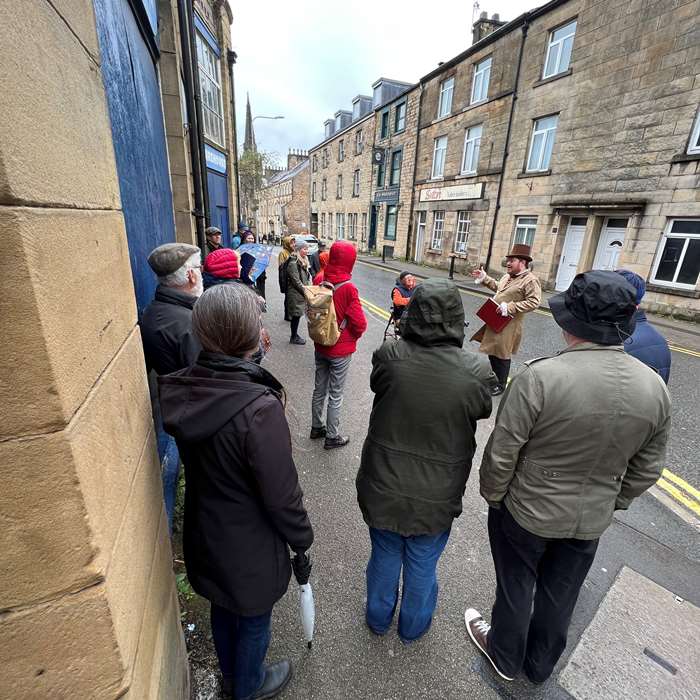 The digital trail highlights 12 new green heritage plaques that have been specially created to celebrate the architects, buildings, industries and workers that have shaped the landscape we see today.
It includes the site of Lancaster's earliest known mill at 10 Damside Street, the former Abbott's glassworks on Chapel Street, and the Church of St John the Evangelist, among other fascinating sites.
A series of guided walks to launch the trail took place on Tuesday March 28 and were attended by 30 people.
The plaques, guided tour and trail have been created as part of the Lancaster High Streets Heritage Action Zone programme, thanks to generous support from Historic England and co-funded by Lancaster City Council.
Engagement Officer Rachael Bowers said, "During the HSHAZ project we have uncovered so many interesting facts about the Mill Race area. Last year, we asked people to vote for the places they thought deserved a green heritage plaque, and now the plaques are up we can't wait to share the stories behind them!"
The interactive digital trail is available online at Lancaster.gov.uk/millraceheritagetrail and printed copies will soon be available from Lancaster City Museum and Lancaster Visitor Information Centre.
The HSHAZ is a four-year £2m+ programme centred on Lancaster's Mill Race area.
Part of the Government's national programme of investment into high streets, the project includes capital works, community engagement and support for cultural programming. The Lancaster HSHAZ is led by the city council with support from local partners. The project began in April 2020 and will end in March 2024.
Last updated: 30 March 2023