Morecambe summit called to discuss future of the town
Lancaster City Council has announced the details of a special summit to discuss the future of Morecambe and how the town can take advantage of the 'Eden effect'.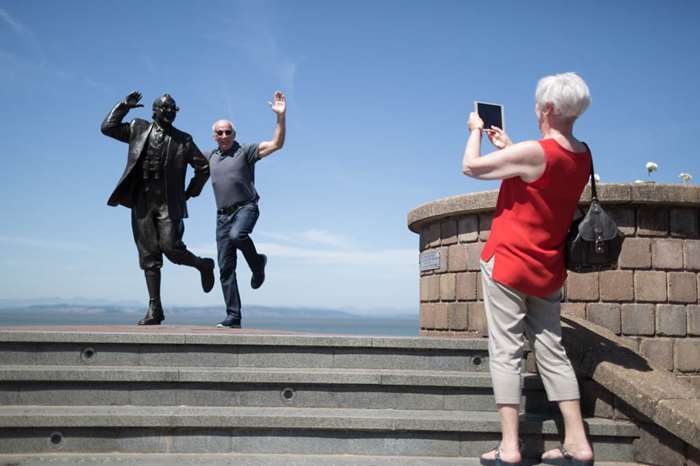 Taking place on Tuesday March 14 from 2pm-5pm at the Winter Gardens, the event is an opportunity for local people, organisations and businesses to contribute to further conversations and plans for Morecambe.
Speakers will include representatives from the city council, the Eden Project, Lancaster University and Lancashire County Council.
Topics that will be discussed include transport, planning and regeneration, housing, community and health, environment, economy, culture, education and skills, and young people.
Councillor Caroline Jackson, leader of Lancaster City Council, said: "The announcement of the successful funding bid for Eden Project Morecambe was a wonderful culmination of huge effort from all of us involved - and that means all, because support from Morecambe residents was huge.
"Change is inevitable now and we have to accept that change brings uneasiness about the future. Even as we look at all the huge opportunities that could come we worry about whether we will lose something we value and whether we will cope with new challenges and new demands.
"So as a council we think it is the right time to reconsider, not just the Eden effect, but all the hopes and concerns that those who live and work in Morecambe have for the future of their town.
"The summit is time and opportunity to begin the conversations and partnerships that will lead to us making the best use of the opportunities that are opening up, being fully aware of important consequences and to preserving the things we love most."
Professor Vanessa Toulmin, Chair of Morecambe Winter Gardens Preservation Trust, added: "The Winter Gardens is delighted to be hosting such an important event for the future of Morecambe.
"Our volunteers are giving up their time as they believe this is important for all residents and policy makers to be part of together and we are delighted that our iconic building which both represents the heritage and also the future has been chosen as the venue."
To register to take part in the summit visit www.lancaster.gov.uk/morecambe-summit.
If you aren't able to make it to the summit, don't worry. This is only the beginning of a series of conversations and more will be held in the future. You can also contribute your views via the city council's consultation portal at https://keepconnected.lancaster.gov.uk/morecambe-summit.
Last updated: 02 March 2023