Trees, hedges, and fruit bushes planted in Lancaster park to enhance the environment
An avenue of cherry trees, hedges and snowdrops have been planted in Ryelands Park to enhance the environment and make the park a more diverse and vibrant place to be.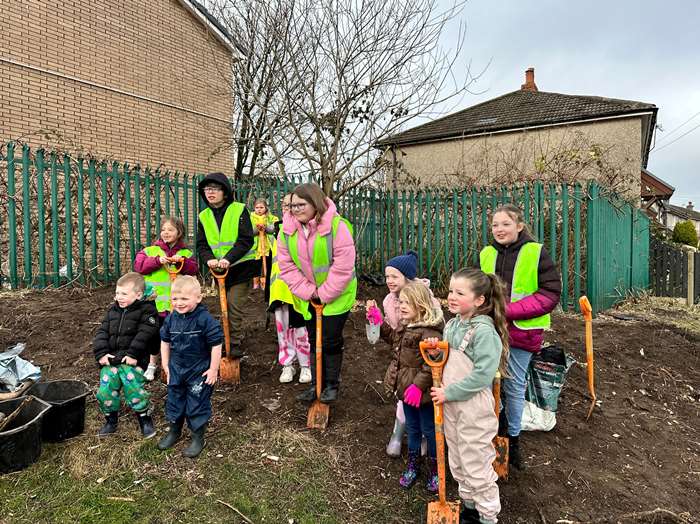 Thirty five local volunteers and 53 pupils from Ryelands Primary School rolled up their sleeves and got digging as part of Lancaster City Council's collaboration project with the Tree Council.
Twenty eight ornamental flowering cherry trees and several rows of hedges were planted thanks to funding from the Network Rail Community Tree Planting Fund, which is overseen by the Tree Council.
The project will increase the tree cover in Ryelands Park, which helps to absorb and store carbon emissions and improve air quality.
The hedging will provide a buffer zone alongside the railway boundary, provide sheltered spaces for small mammals also increasing the variety of plants in the area.
Fruit trees and bushes were also planted near to the multi-use games area in the park in a joint project with Food Futures. The edible fruit produced will be free for the public to pick and enjoy.
Will Griffith, Head of Public Realm at Lancaster City Council, said: "Trees are important in helping us tackle climate change. They offer multiple benefits, including providing nectar and pollen for bees and many other types of pollinating insects in the area. The cherry tree avenue will give people the opportunity to reconnect with nature while they are enjoying the park.
"It is wonderful that so many volunteers joined us to help, making this a real community effort, which local people can enjoy for hundreds of years to come too as we continue to work together to improve Ryelands Park for residents and visitors."
A second phase in the coming months will create some trail hedgerow strips at the northern edge of the park. This will provide further nesting and foraging areas for wildlife species including birds, insects and other pollinators.
Last updated: 28 March 2023