New mayor of Lancaster installed
The new Mayor of Lancaster has officially donned his robes.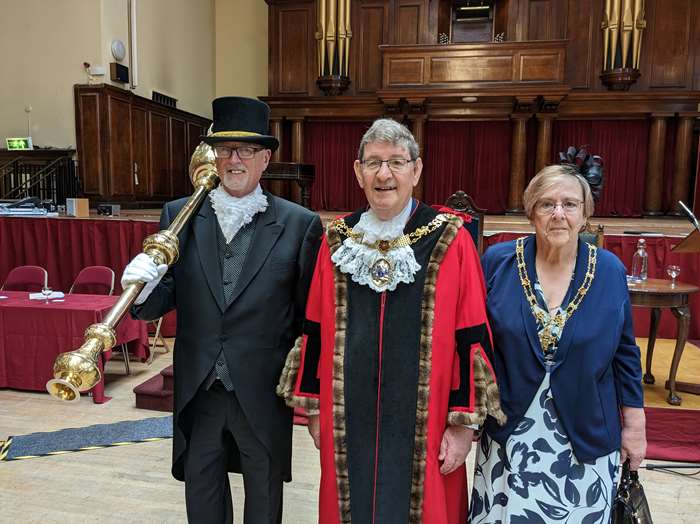 Councillor Roger Dennison has taken over as the Right Worshipful the Mayor of the City of Lancaster in a tradition that dates back to 1338 when Robert de Bolron was appointed to the role. He takes over from Councillor Joyce Pritchard.
The new mayor has lived in the Lancaster district his whole life, having been born in the Royal Lancaster Infirmary and had spells living in Skerton, Westgate and Bare.
Councillor Dennison trained in Public Health at Salford College of Advanced Technology and then Health and Safety at Wigan Mining College, following which he worked in local government until retirement.
He will be supported during her mayoral year by his wife, Glenys. The couple have been married for 50 years and have two sons, Andrew and Gareth, and three grandchildren.
Reflecting on becoming Mayor, Councillor Dennison said: "I'm a local boy, born and bred in our district, and have been proud to serve my community as a councillor for a number of years.
"Becoming mayor is a tremendous honour and I hope to be able to live up to the example set by my predecessor in acting as an ambassador for our wonderful area."
The Mayor's charities for 2023/24 will be St John's Hospice and the RNLI.
Councillor Martin Bottoms will act as deputy mayor for the coming year.
Last updated: 19 May 2023