Walking trail examines life in Lancaster during World War II
A one-of-a-kind walking trail has been launched to mark the culmination of a project that looked at what it was like to live during World War II.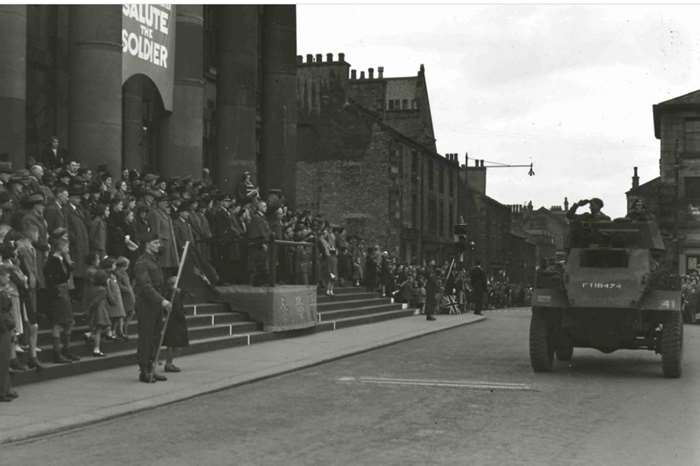 The 'Hinge of Fate: living through uncertainty in 1942' exhibition was hosted by the King's Own Royal Regiment Museum and uncovered the stories of Lancastrian soldiers and their loved one's experiences of war.
As part of the project, and thanks to generous funding by The National Heritage Lottery Fund and support from the King's Own Royal Regimental Museum and Lancaster City Museums, volunteers have produced a walking trail around Lancaster using historic documents from the museums' collections which record the fascinating lives of ordinary Lancastrians on the Home Front.
The trail uncovers important locations for Lancastrians during World War II and asks us to engage in the story of this uncertain time.
From scrap metal collecting on Dalton Square and taking in young evacuees from Salford to the City Museum's very own air raid shelter, you can uncover the history on your doorstep in Lancaster City Centre by following in the footsteps of a local in 1942. You can learn how ordinary people did extraordinary things for their community, and how they overcame the uncertainty of 1942, showing ingenuity and enduring community spirit in ways that continue to inspire us today.
Follow along to discover the hidden histories of some of Lancaster's most iconic buildings and the difficulties of living through war.
This trail can be found online at Visitlancaster.org.uk/things-to-do/walkswithstories and physical copies will soon be available from the Lancaster City Museum and the Visitor Information Centres.
Last updated: 10 May 2023