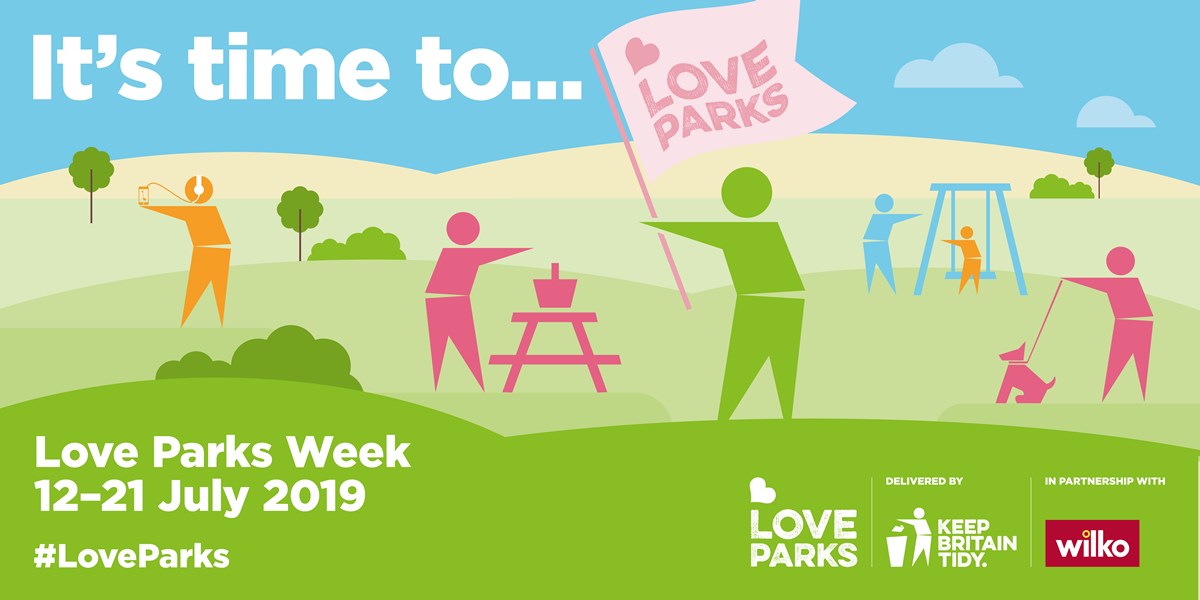 Parks matter to us all.
That's why we work every day to protect and improve them. Keep Britain Tidy celebrate the very best green spaces through their international Green Flag Award and People's Choice vote.
But because parks are so important, we take a week each year to really showcase them.
For this year's Love Parks Week, which is taking place from 12-21 July 2019, we are encouraging everyone to get out and enjoy their favourite park. By using and celebrating your local park, you are helping us to protect them for future generations.
Below are all the events taking place during Love Parks Week across the parks in the Lancaster district.
Lancaster Park Run - Saturday 13 July, 9-10am - This 5k run takes place every Saturday at 9am in the park and is the perfect way to meet new people and keep fit all while enjoying the beautiful surroundings of the park. It's free to enter but you do need to register, which you can do at parkrun.org.uk/lancaster.
Meet The Keeper - Saturday 13, Sunday 14, Saturday 20 and Sunday 21 July 11.30am-12pm - These sessions take place every weekend and offer you the chance to gain fascinating insight from the park's expert zoo keepers in the Butterfly House and Mini Zoo.
Sunset Screenings - Throughout the summer The Dukes are running a programme of outdoor film screenings in the Dell within Williamson Park as the sun sets across Morecambe Bay. Below are the screenings that fall within Love Parks Week. For the full listings and to book tickets visit the Dukes' website.
"Monty Python's Life Of Brian" (12A) - Wednesday 17 July, 9pm
"Free Solo" (12A)- Thursday 18 July, 9pm
"Us" (15) - Friday 19 July, 9pm
"Bohemian Rhapsody" (12A) - Saturday 20 July, 9pm
Magic Day - Saturday 13 July, 12pm - Calling wizards, witches and all things magical! Learn how to fly with broomstick training. Prizes for best dressed magical characters plus craft workshops. Be transported into a magical world of make believe with a children's magician, and meet birds of prey and watch their display.
Brass Band Concert with Freckleton Band - Sunday 14 July, 2.30pm, Free
Brass Band Concert with Morecambe Brass - Sunday 21 July, 2.30pm, Free
Regent Park - Regent Road, Morecambe
Friends of Regent Park Celebration - Saturday 13 July, 12pm - The mayor will be arriving at noon to mark the completion of a number of projects that The Friends of Regent Park have been working on recently and the public are welcome to come along and learn about it all and bring a picnic to enjoy the delights of their local park. There will be a live band, a giant bouncy castle, and a variety of stalls.
5k Bubble-Rush for St. John's Hospice - Sunday 14 July, 11am - Lancaster Bubble Rush bursts into Ryelands Park on Sunday 14th July. Join us for 5k of lovely bubbly fun and help raise funds for St. John's Hospice. Adult: £25, Child: £15, Family Ticket: £55. Contact fundraising@sjhospice.org.uk for details. Register here.
Greaves Park - Greaves Road, Lancaster
Wildlife Walk - Saturday 13 July, 2pm - The Friends of Greaves Park have organised a wildlife walk giving you the chance to explore the beautiful grounds of Greaves Park with them.
Working Party Meet - Saturday 20 July, 2-4pm - The working party come together once a month to do any work that is required such as weeding, planting and litter picking. They welcome any support from volunteers.
Last updated: 12 July 2019