GO Card - Affordable sport and leisure in the Lancaster district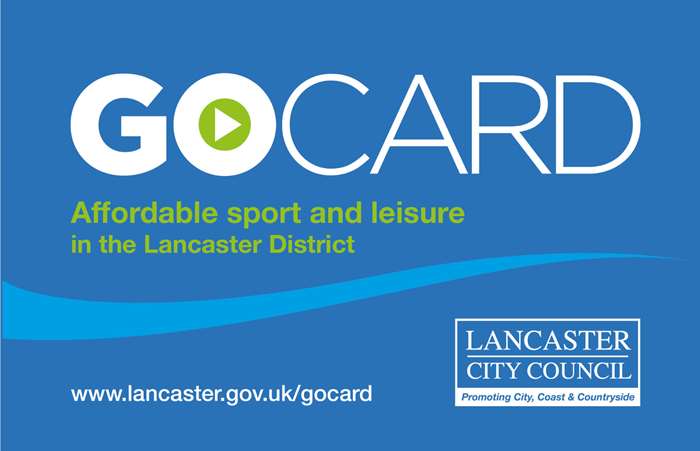 Grab a Go Card today and get discounts on great quality sports and leisure from Lancaster City Council.
Who can get a GO Card?
The GO Card scheme is available to local residents and their children who are currently receiving the following benefits:
Housing benefit
Guaranteed pension credit
Job seekers allowance
Disability living allowance / PIP
Council tax support
Carer's allowance
Employment and support allowance
Universal credit
The GO Card is also available to:
Young carers
Looked after children
Talented athletes
Remember, the Go Card is for everyone in the family. Add your children's details on the application form and they'll get their very own Go Card for just £2 per child.
Where can I use it?
You can use your Go Card at Salt Ayre Leisure Centre for the following activities:
Public swim
Aqua natal
Fitness classes
Gym induction
How much does the GO Card cost?
The GO Card costs just £10 for an adult (over 16) and then children can be added for just £2 per child. The card is valid for 12 months and it's easy to renew for another 12 months if you're still eligible for the scheme.
How do I apply?
It's easy to apply for your GO Card; simply bring your completed application form (PDF, 694KB) and evidence that you are eligible for the scheme to Salt Ayre Leisure Centre.
Eligibility for the GO Card
You must provide proof of your eligibility when applying including:
Proof of address in the Lancaster district (e.g. a recent utility bill or your driving licence)
And one of the following:
A recent letter from the people who pay your benefits
A current bank or Post Office® card account statement showing that a benefit is being paid
Talented athletes - Please bring a letter from Lancaster Sport and Physical Activity Alliance (SPAA)