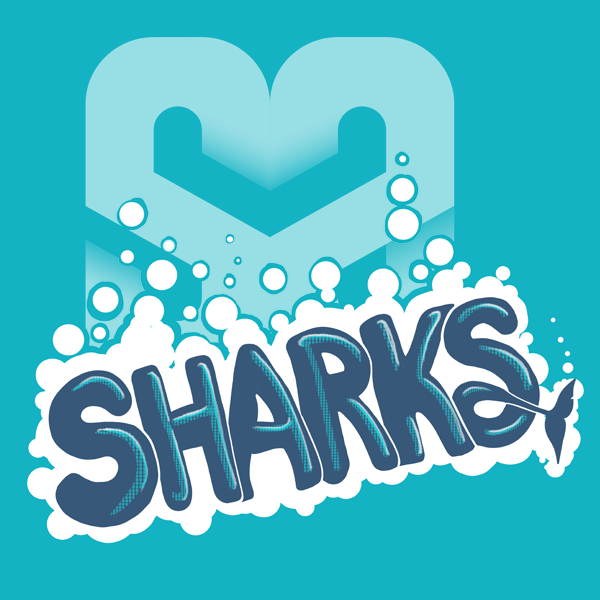 Learn to swim with Salt Ayre Sharks Swim School!
Following the Swim England plan for swimming, our recognised programmes cover all aspects of swimming for all abilities.
Delivered by our friendly instructors in a fun and supportive environment, we'll have you confident and water safe in no time!
If you are interested in joining our swimming lessons programme, please complete this quick enquiry form:
---
Lesson options:
Toddlers & Babies Swim
For: parents and babies aged 0 - 18 months.
Cost: £6 per child, pay as you go (£7 from 17th April 2023)
When? Tuesday's at 11.30am
There will be nursery rhymes/ children's music during the session and toys and floats available along with help, advice and tips for any parents needing guidance from a qualified teacher who will be on poolside. This is not an instructor led session, instead an opportunity to build parents' confidence and introduce your baby to the pool in a supportive environment.
Book your toddlers & babies swim session
Little Sharks - Block bookings
For ages: 18 months - 4 years
Cost: £49 for 7 week block block plus enjoy free entry to Energy indoor soft play each week straight after your session. Adult attends for free.
You are able to enrol up to week 5, paying a pro rata rate for each, if the block is not sold out:
7 weeks - £49
6 weeks - £42
5 weeks - £35

When? Thursdays & Fridays at 11.30am and 12pm, please pre-book below. You must attend the same session each week.
Description: Using songs and games, Little Sharks (previously known as Swimny Crickets) helps to build water confidence and independence, whilst also developing movement and basic water skills.
Young Life Savers Club - Block Bookings
For ages: 5 - 15 years and must be able to swim 25m confidently
Cost: £49 for 7 week block (please note under 8s must be accompanied by a non-participating adult)
You are able to enrol up to week 5, paying a pro rata rate for each, if the block is not sold out:
7 weeks - £49
6 weeks - £42
5 weeks - £35
When? Mondays at 6.10pm, please pre-book below
Description: Young Lifesavers Club is a fantastic way for your children to learn more about how to stay safe in and around water. These sessions are delivered by experienced coaches from Lancaster Area Search & Rescue, and will teach our young lifesavers a vast range of skills which are designed to make them more confident in the water and to help them know what to do should they, their friends or their family get into trouble near water. Young Lifesavers is a great way to help your child enjoy a different side to swimming, one which encourages critical thinking, decision making and communication skills, all whilst having lots of fun at the same time!
Salt Ayre Sharks Squad - Block Bookings
For: Suitable for children swimming at Stage 5 and beyond.
Cost: £42 for 6 week block
You are able to enrol up to week 5, paying a pro rata rate, if the block is not sold out:
5 weeks - £35
When? Thursdays 6.15pm - 7pm
Description: Our Salt Ayre Sharks Squad is ideal for those who love swimming but are unsure, or not quite ready, to join a fully fledged swim team. Through our blocked lessons, we will teach you advanced swim skills and training which will give you the experience of competitive swimming without the commitment. Lessons will include:
Lane etiquette
Team work
Turns
Race starts and finishes
Dives
To take this course, children must be able to…
1. Comfortably swim 100m front crawl.
2. Comfortably swim 50m of Breaststroke and Back Stroke.
3. Swim 25m of Butterfly in a recognisable stroke – (does not have to be to Swim England standards)
4. Be confident in deep water.
Foundation
For ages: Pre-school - 4 years
Cost: £26 per month via direct debit*
Description: The beginning phase of the Swim England national programme, preparing children for lessons and assessing the basic water skills.

Children's Shark Group Lessons
For ages: 4 years school attendees+ years
Cost: £26 per month via direct debit
Description: Following the stages 1 - 7, our qualified staff progress learners through badges and certificates. Parents are given access to an online Parent Portal where they can review their child's progress throughout each stage.

Adult Group Lessons
For ages: 16+
Cost: £7 per session, pay as you go
When? Thursday's 6.15pm - Beginners group, 7pm Improver group
Description: Group lessons specifically designed for adults. If you are a complete non-swimmer, or looking to improve your stroke technique, our friendly instructors will be on hand to get your water confident in no time. A relaxed and safe atmosphere with like minded individuals, it's never too late to learn to swim. Sessions are PAYG on a weekly basis.
Book your Beginners Adult Group Lesson
Book your Improvers Adult Group Lesson

Solo Shark Lessons
We run intensive 1 to 1 swim courses for children as part of our School Holiday Programmes.
Monday – Friday 30 min lesson between 9am -11am
£75 per child
For children aged 4+
Learn more and book on an intensive swim course (details will be added periodically throughout the year)


And something for you to get your teeth into…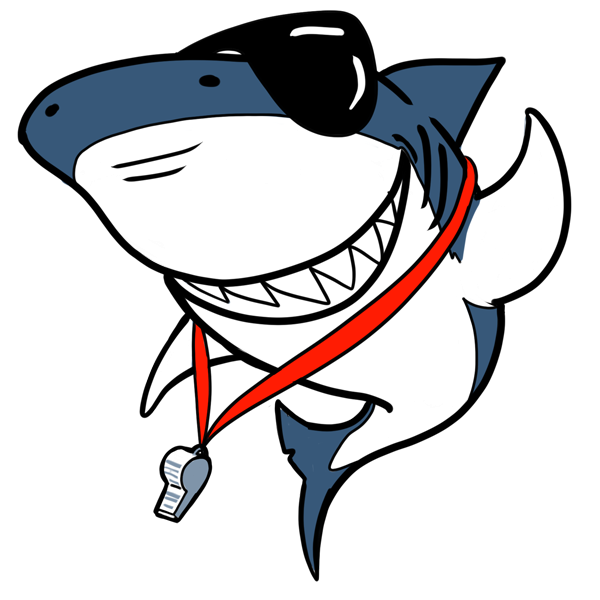 All Salt Ayre Sharks are entitled to*
FREE swimming outside of lessons at Salt Ayre Leisure Centre
A FREE swim hat
*Ts & Cs apply -
Available for those on children's group lessons only. Free swimming available during public swim sessions only.