Lancaster district People's Jury: sessions overview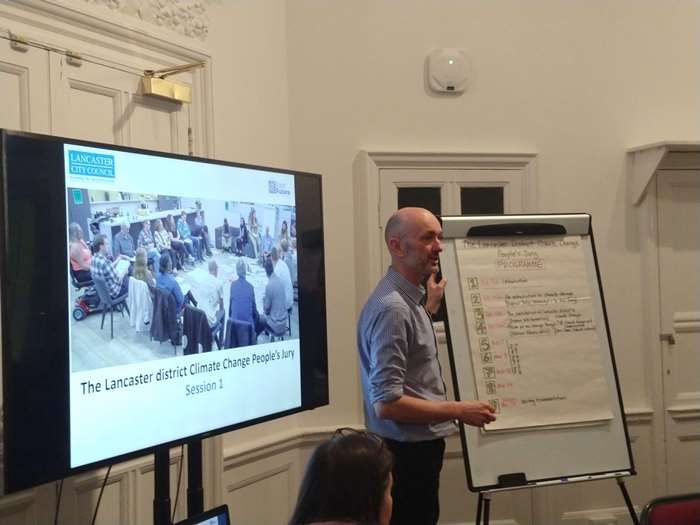 The following is a summary of the structure of the People's Jury.
Each weekly session will see the 30 members of the jury hear from a series of expert commentators to help them answer the question "What do we need to do in our homes, neighbourhoods and district to respond to the emergency of Climate Change?"
The commentators have been chosen by an Oversight Panel, which has been established to oversee process ensure it is fair and balanced.
The People's Jury will then discuss and write their own set of recommendations for the city council to consider.
Around 4,000 households were initially offered the opportunity to express an interest in joining the jury, with the final 30 chosen as a representative group of the district's demographics.
We'll be uploading video footage of the presentations from each commentator after they have taken place - click on the tabs below for links to each session.