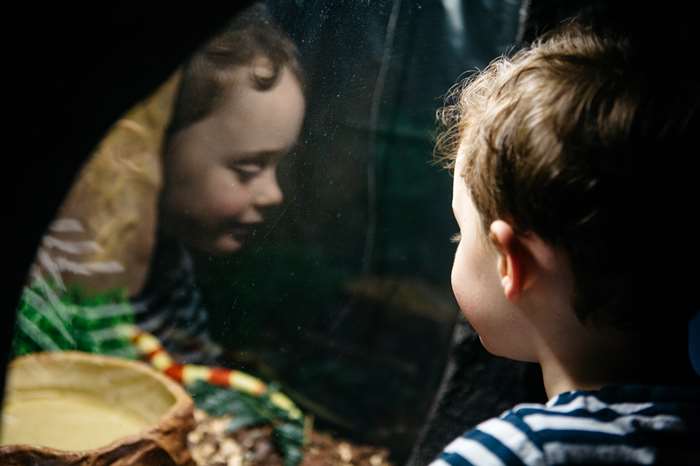 Garden and aviary
The zoo's small mammal area is now home to common marmosets, alongside our resident meerkats, guinea pigs and rabbits. Our marmosets arrived in January 2018 from Monkey World in Dorset, where they were rescued from the pet trade and rehabilitated back into happy and healthy monkeys.
Our aviary gives you the chance to walk through the enclosure whilst its inhabitants fly and feed around you. The birds can create nests and care for their young in this immersive exhibit which includes a feeding platform and filtered pond. We ask that you respect the animals in this area and do not disturb the nests or touch their food.
Minibeast cave
Lurking in the mini-beast cave live a range of species adapted to life in dark and dense habitats. Clawed frogs, hissing cockroaches, blind fish, giant snails and more await your visit. Other residents include our giant 'pacman' frog; this species is a sit-and-wait predator, meaning he will happily spend his days camouflaged in the leafy soil waiting for his prey to wander along, before lurching forwards to chomp down his food.
Meet the keeper!
Unfortunately we are not currently running Meet The Keeper sessions. Each weekend and every day during the school holidays at 11:30am you have the chance to meet our zoo keepers, and get even closer to some of our animals. You can learn about an animal's lifecycle, diet, native habitat and will have the chance to ask as many questions as you like.
Entry to the Butterfly House and MIni Zoo (available for purchase at the gift shop):
Adult £3.70
Child £2.80 (under-3s free)
Family of four £14
Family of six £16
Concessions/students £3.30
---