Plaque unveiled in memory of local hero of WW1
A tribute to a local hero of WW1 was set in stone this week (Thursday October 12) with the unveiling of a commemorative plaque by the Deputy Mayor of Lancaster at Sparrow Park in Warton, near Carnforth.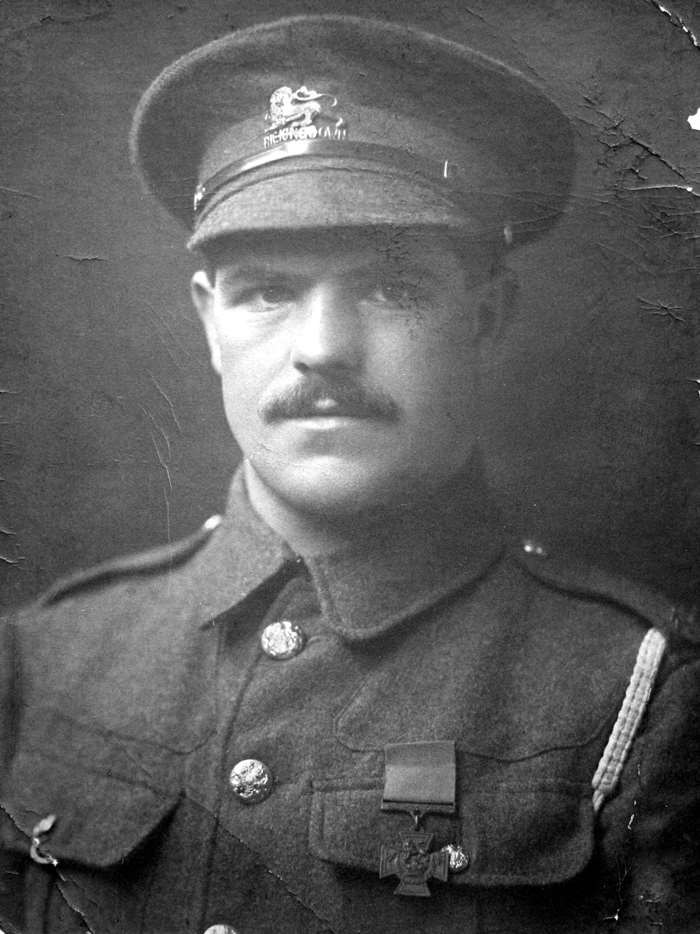 Private Albert Halton VC who was born in Warton, near Carnforth in May 1893 and was awarded the Victoria Cross for gallantry during an attack near Poelcappelle, Belguim on October 12 1917.
Private Halton, number 241457 of the 1st Battalion, King's Own Royal Lancaster Regiment was educated in Carnforth and was working for a local contractor when he enlisted in the Fifth Battalion on August 15 1915. Albert joined the battalion in France and was wounded on the Somme in October 1916. After recuperating in the UK he was posted to the 1st Battalion.
After the war Albert Halton worked for many years at the Lansil Works in Lancaster until his retirement in 1961. Towards the end of his life he lived at Westfield Memorial Village in Lancaster. He was a staunch supporter of the Regimental Association and attended most functions until his death on July 24 1971. Full military honours were provided for his funeral at Lancaster and Morecambe Crematorium.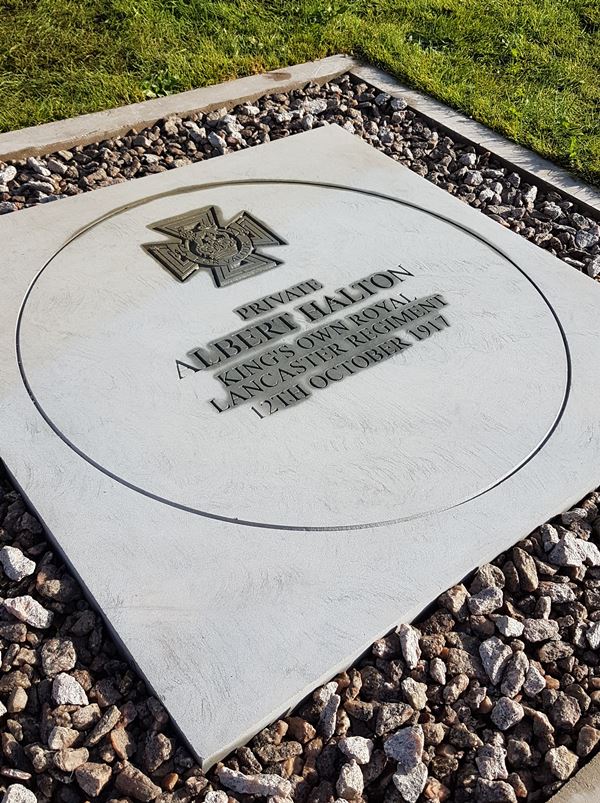 Following a short service of dedication lead by Reverend Robin Figg of Warton the courage of Private Albert Halton VC was recognised by the unveiling of a plaque at the small public park chosen by his family located between Mill Lane and Sand Lane in Warton.
Representatives from the Duke of Lancaster's Regiment were also in attendance as well as standard bearers from the Royal British legion and pupils from Archbishop Hutton's Primary School.
Albert Halton's Victoria Cross and other medals were presented to the King's Own Royal Regiment Museum by his family in 1993.
For more information on this local WW1 Victoria Cross recipient - www.kingsownmuseum.com/haltonvc.htm
Last updated: 13 October 2017