Pandemic puppies
Since the beginning of lockdown, Lancaster City Council has seen a dramatic increase in the demand and sale of puppies of all different shapes and sizes.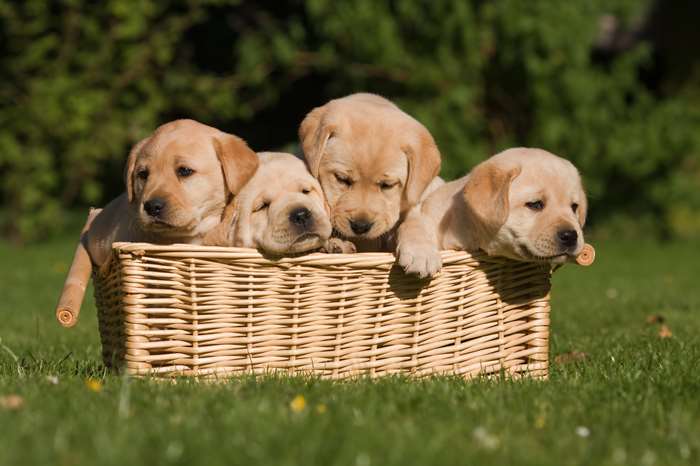 All too often dogs are treated as a commodity or fashion accessory. This includes the illegal and painful mutilation of dogs' ears, which appears to be the current trend.
The current demand for puppies has been met in many ways, this unfortunately includes unlicensed and unregulated dog breeding and an increase in commercial imports.
National figures suggest the increase in import licences for dogs has risen from 5,000 to 12,000.
Each licence can allow up to 150 dogs to be imported to the UK. In some cases, this results in the mother making long and arduous journeys while heavily in pup, with puppies being taken from their mothers far too early.
Locally we have seen an increase in the number of indiscriminate breeders and welfare concerns for both mothers and pups. These puppies can be from dubious origins, have possible long-term health and behavioural issues, with no guarantee that the basic preventative health care measures have been taken. If you buy a puppy from a licensed breeder you can guarantee that all microchips, vaccinations, health checks and wormers have come from a legitimate source.
It is clear from sites such as Pets4homes, Pre-loved, Gumtree, and other social media platforms that you are now likely to pay double, if not treble the price for a puppy that would have been paid before the Covid-19 pandemic.
When buying a puppy, we strongly advise you to consider the following
Contacting your local authority to ensure the breeder is licenced
Lucy's Law (banning of third-party puppy sales)
Follow advice and current campaigns by charities such as 'don't be dogfished' by Dogs Trust - https://www.dogstrust.org.uk/dogfished/
Consider that the Kennel Club registration scheme may not be indicative to a puppy coming from a legitimate, reputable breeder
Owning and caring for a dog can be a great source of enjoyment and pleasure but is also a major responsibility. Consideration should be made as to the breed, exercise requirements, financial implications, time implications, routine and unexpected veterinary cost that may be incurred. You have a legal responsibility to meet the needs of a dog in your care or ownership and it's up to you to find out what your particular dog's precise needs are and how to meet them.
If you fail to meet the needs and cause unnecessary suffering, you may be prosecuted under the Animal Welfare Act 2006.
A code of practice for the welfare of dogs is available on DEFRA's website.
Think rescue
Dogs find themselves in rescue centres for a wide variety of reasons, always through no fault of their own. Don't forget your local rescue centres, which offer fantastic advice and support about the adoption process and welfare.
We are fortunate in this area to have people who care for rescue animals and three rescue centres, Wolfwood, Animal Care and RSPCA Branch rehoming centre.
When adopting a dog, you are in fact helping two, the one you adopt and the space you free up in the centre for another dog in need.
Last updated: 18 November 2020