Please note that from November 2016 to early April 2017, the Butterfly House will be closed to allow works to take place. The meerkats, small mammals, aviary and mini beasts, will remain open and prices have been reduced to reflect the reduced attractions (please see below).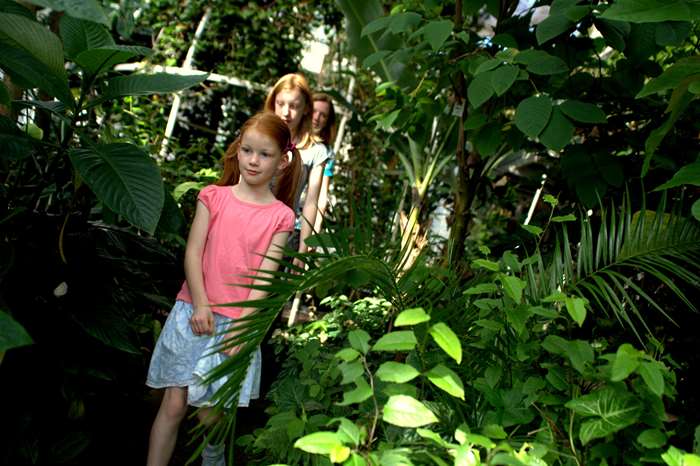 The Butterfly House in Williamson Park is Lancaster's tropical oasis where exotic butterflies flutter elegantly around their leafy surroundings.
The former Palm House resembles a tropical rain forest with flowers, trees, vines, foliage and colourful butterflies. Come along and walk amongst some of the world's most beautiful species, including brilliant swallowtails, and cleverly camouflaged owl butterflies within a natural habitat. The pupae of new butterflies can be seen in a special display case and you may even see a butterfly emerging from its chrysalis. In the stream that flows around the forest you may also spot a koi carp.
Tours of the Butterfly House take place every weekend and during half term at 11.30am.
The Butterfly House is a popular destination for school trips and guided talks are available demonstrating the life cycle of the beautiful creatures. To book please call 01524 33318.
The Butterfly House is accessible to wheelchairs.
Admission prices (from November 2016 to early April 2017)
Adult £2
Child/concessions £1
Family ticket £5
An annual pass is available by purchasing a Wild Card which allows up to two adults and two children unlimited entry to the attractions for a whole year for £40.
For further information on prices, opening times and how to get to the Butterfly House please see our main Williamson Park page.
---
Last updated: 06 February 2017