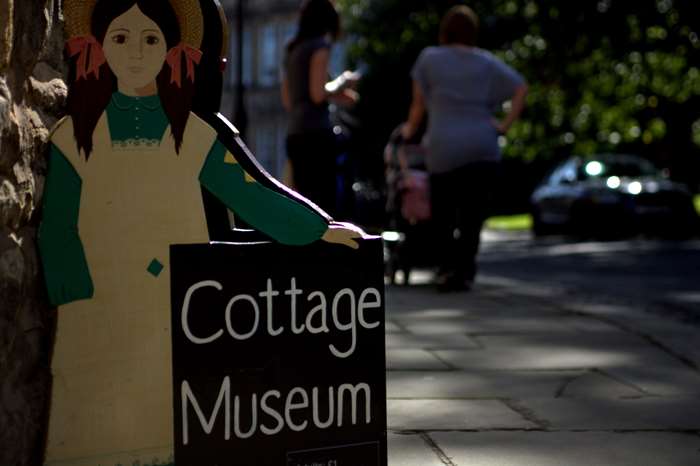 The Cottage Museum, facing Lancaster Castle and just a short walk from the Judges Lodgings, is part of a 1739 house, subdivided in about 1820 and furnished as an artisan's house of that date.
The museum provides an intimate glimpse of early Victorian life in a tiny and intriguing 18th century cottage spread over 5 floors. You may even get to meet the Victorian housekeeper!
School visits
There are many activities on offer for schools at the Cottage Museum, Castle and Judges Lodgings:
Pupils can glimpse the humble every day life of a retired servant in their own home, and through roleplay and object handling, gain an insight into the life of both a domestic servant and the servant's master.
Or have your pupils taught the strict Victorian standards of discipline by our Victorian school teacher. Pupils will be able to hear a traditional Victorian prayer, recite their times table, practise handwriting and discuss the 'moral for the day'.
Package your pupils' experience with a number of activities available for both Key Stages 1 and 2, giving them the opportunity to explore and discover what life would have been like for children their age during the Victorian era.
Opening times and admission
Contact us
Lancaster City Museum, Market Square, Lancaster, Lancashire, LA1 1HT
Telephone: 01524 64637
Last updated: 08 September 2017