Give market trading a try for free this summer
If you've ever fancied being your own boss or bringing your business to the high street, then the introductory offer of free and reduced rental on stalls and pitches at Lancaster and Morecambe markets might just be the answer.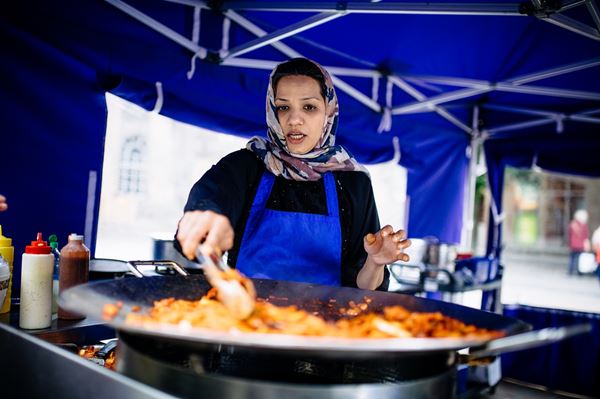 Charter Market, Lancaster
Lancaster City Council's Charter Market is giving budding entrepreneurs the opportunity to get a taste of being a trader in a traditional outdoor market with the offer of free pitches for the first four weeks of trading.
The Charter Market can be found every Wednesday and Saturday from 9am to 4.30pm (4pm in winter) in the heart of Lancaster's historic city centre.
The free pitches apply to Wednesday trading only.
Assembly Rooms Emporium, Lancaster
If you would prefer to trade under cover in one of Lancaster's 18th century heritage buildings, then the Assembly Rooms Emporium on King Street in Lancaster has a space waiting for you for free for a whole two months of trading.
The Assembly Rooms Emporium which also houses a tea room, provides the perfect backdrop for those selling antiques and collectables, vintage or alternative goods, and arts and crafts. The pitches can also be used as studio space for crafters to make, showcase and sell their creations. Other uses which would be complement what is already on offer at the emporium for its customers will be considered.
The offer of two month's free trading must be followed by a minimum of one further month trading at the regular price.
The market is open Tuesday to Saturday from 10am to 4.30pm (except for Bank Holidays).
Festival Market, Morecambe
The covered Festival Market, close to the promenade and town centre in Morecambe has several stalls as well as a small number of shop units available for rent at a discounted rental of just £100 per month for the first three months of trading.
This offer will provide new traders with a fantastic opportunity to get off to a flying start and benefit from the increase in footfall during summer trading. You need to commit to trading for an additional month (or for three additional months if you sign up between May and July).
The market is open Tuesday, Thursday, Saturday and Sunday - 9am - 5pm (summer), 9am - 4.30pm (winter).
Contact us
Anyone wishing to take up any of the free or introductory offers for new traders at the Charter Market, Assembly Rooms Emporium or Festival Market should register their interest by completing the on-line form at www.lancaster.gov.uk/traderinterest or by contacting the market office - tel. 01524 414251.
Commodities must be new or currently absent from the markets.
A list of commodities already represented at the markets and more information about all three markets can be found at www.lancaster.gov.uk/markets
Last updated: 06 June 2018