The Platform announce new season of live events
The Platform have announced their new season of events that will feature over 60 shows running from March to August.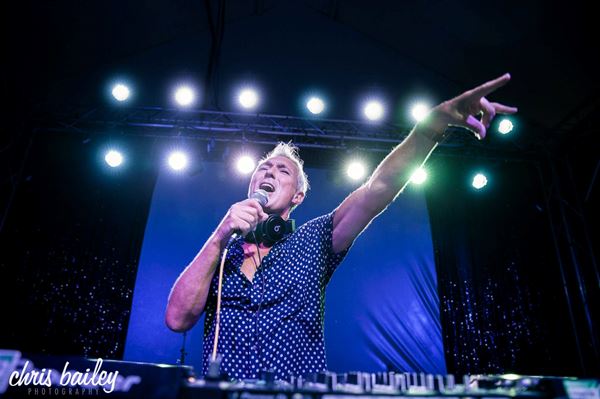 Some of folk music's biggest names will feature across the season including the queen of folk herself, Peggy Seeger, who will perform alongside her son Calum MacColl in June, as part of her 'First Farewell Tour'.
Folk-rock pioneers Fairport Convention return to the venue in May and there are numerous other performances from established folk acts such as: Aly Bain and Phil Cunningham, Heidi Talbot and Adam Holmes, Calan, Prelude, Alden, Patterson and Dashwood and The Slambovian Circus Of Dreams.
There is plenty on offer for rock and pop fans too with founding member of Dire Straits, John Illsley, discussing the life and times of the legendary rock band as well as performing some of their classic hits along with a Q&A in March.
Martin Kemp, who played to a full house at the venue in January, will return with his Ultimate Summer Party 80s DJ Set in August.
Sari Schorr, described as the First Lady of rock-blues, comes to the venue for the first time all the way from the USA, and there are further appearances from John Coghlan's Quo, John Verity with The Mentulls, Cregan & Co, Raymond Froggatt, Lisa Stanley, The Men They Couldn't Hang and The Real Thing.
On top of that there will be more high quality tributes to some of the biggest acts in music history such as: T. Rex, Kate Bush, AC/DC, The Jam, Led Zeppelin, Michael Jackson, Blondie, Santana, Bob Marley, The Rolling Stones, The Four Tops and many more.
Away from music, supporters of Liverpool FC will have an eye on An Audience With Liverpool Legends, featuring iconic footballers John Aldridge, Ronnie Whelan and Steve McMahon, including a limited number of meet and greet tickets available.
Morecambe-based theatre and creative arts company, Wise Up Workshops CIC, will present three performances of Oliver! in March, giving audiences the chance to sing along to iconic musical numbers.
Families will enjoy Theatre Rotto's Leaping Frog, a show for ages 3+, featuring puppets, live music and storytelling and there will be a spectacular circus cabaret as Cirque Enfant come to town with acrobats, jugglers, clowns and a singalong for kids of all ages.
Morecambe Comic Con returns in April and the Platform will also host Morecambe Vegan Festival for the very first time in May. In July, Morecambe Rides Again Scooter Rally will make a welcome return, following the hugely successful weekend last year.
There will also be two performances from local ensemble, The Promenade Concerts Orchestra, as well as the annual free lunchtime concerts every Tuesday in May, featuring The Ermystead Grammar School Swing Band, Quay Change, Morecambe Ukulele Orchestra and Val Baulard and the Boscats.
With a huge variety of acts as well as numerous community events and festivals throughout the year, The Platform offers something for everyone. For the full line-up and details, visit www.lancaster.gov.uk/platform. The Platform spring/summer 2020 brochure is out now and can be picked up from Lancaster and Morecambe Visitor Information Centres or downloaded from the website.
Last updated: 17 February 2020