Self-build and custom-build homes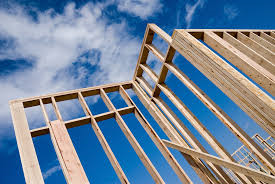 Self-Build and Community Build Event
Lancaster City Council is holding an event for prospective self and community builders. The event will be held on Thursday 20th June 2019 at The Storey, Meeting House Lane, Lancaster. The event will start at 6pm with presentations from an architect, Lancaster planning, a self-builder and Action with Communities who provide community build advice. There will then be exhibitions and advice from planners, architects, passive, eco and modular house suppliers and builders including Beattie Passive, The Green Build Store, Hartwyn Eco Build and Simply Modular, The Penrith Building Society, Action for Communities and the Community Land Trust.
If you wish to register for the event as a prospective self builder, please complete and return the Self Build Register form. If your company provides goods and services which may be of interest to self-builders and would like to exhibit at the event please email, planningpolicy@lancaster.gov.uk More details will be added once they are confirmed.
---
Self build or custom build is simply the process of designing, planning and building your own home. There are several routes to building your own home and the level of involvement you have can vary greatly depending which way you choose. Some people wish to manage the design and construction process and do the building and labouring work themselves while others commission a contractor to do it for them. Projects range from individual homes on single plots to group projects on larger sites.
To understand what type of self build is best for you and your budget please visit the Self Build Portal: www.selfbuildportal.org.uk
Local authorities are required to research demand for self build plots in their area and from 1st April 2016 the Self-build and Custom Housebuilding Act 2015 obliges them to maintain a list of people and groups interested in building their own homes. The register will be used to see how many people are interested in building their own homes in the district and to develop policies to support the construction of more self-build and custom-build homes. Registration does not however guarantee that a suitable plot will be identified, or become available.
If you are looking to promote a possible site for self or custom-build, please notify us. The site will need to be acceptable in planning terms and will require planning permission.
Last updated: 02 April 2019