We are delighted to have launched a musical grassroots initiative, aimed at supporting the foundations of the music industry.
We're very excited to be welcoming the following acts in January / February 2024: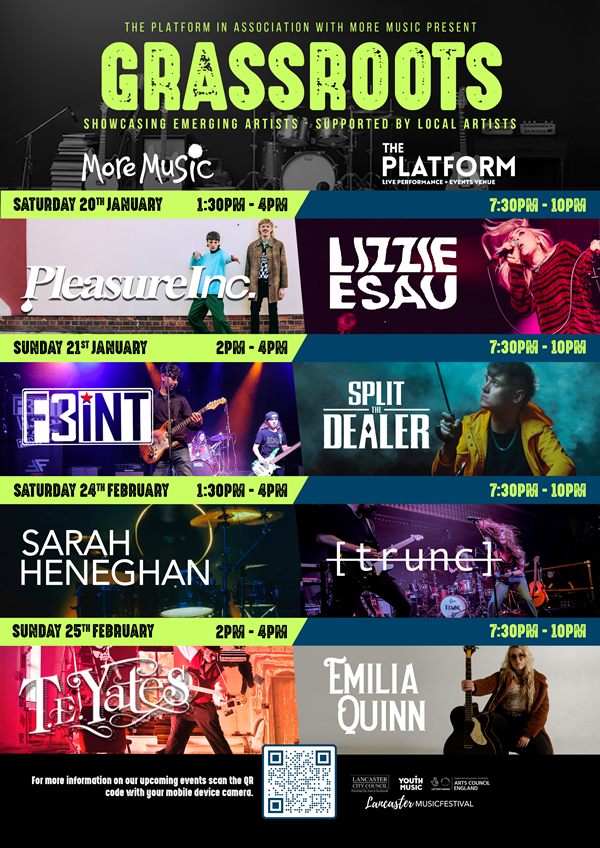 The aim of these events is to explore new genres of music and attract new audiences to the venues. A minimum of 30% of the shows will feature artists with disabilities. These shows will also give aspiring sound and lighting engineers the opportunity to gain valuable experience working these shows under the supervision of technical officers.
The Grassroots project is funded by Arts Council England, and we will be working with More Music, Morecambe's Music and Education Charity, Lancaster and Morecambe College, Next Stage Network, and Lancaster Music Festival.
---