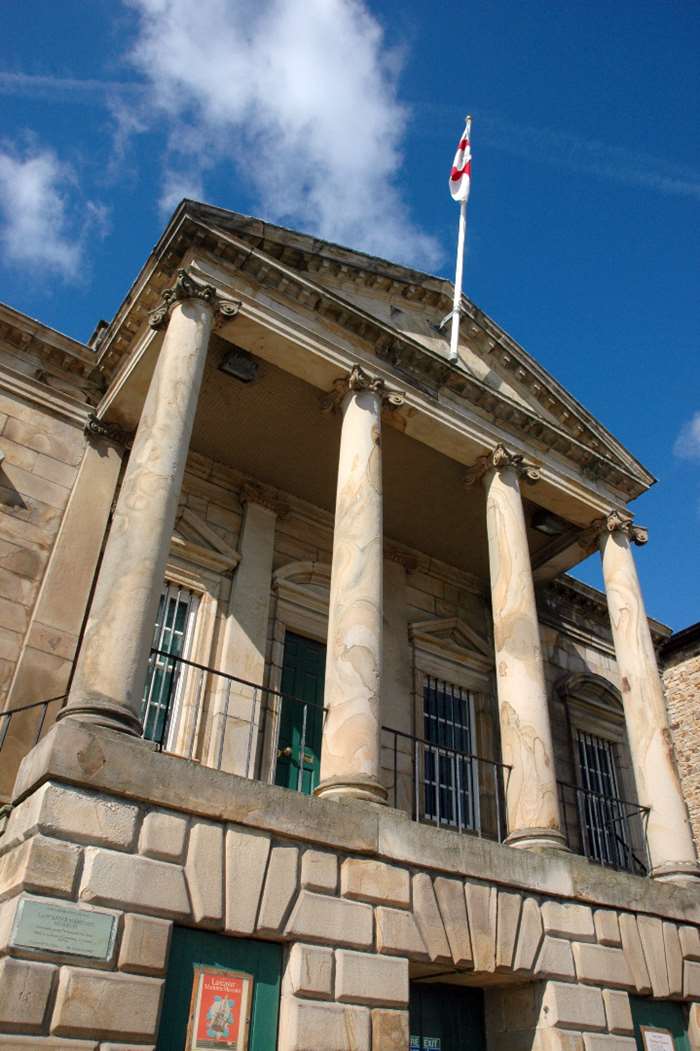 Discover all about Lancaster and Morecambe's relationship with water ; the challenging lives of those living and working in the places between land and sea, and how our inland waterways have shaped our lives, work, and leisure. We uncover the legacy of the Transatlantic slave trade on this proud, historic city and show how the Quay was once a bustling place of trade.
For lots more information, please head on over to our Maritime Museum page at Visit Lancaster.
Lancaster Maritime Museum occupies two historic buildings on St. George's Quay, the city's main 18th-century harbour. The museum was opened in 1985 in the former Custom House of 1764, designed by Richard Gillow. It also incorporates the upper floor of the neighbouring warehouse, where goods were stored after being shipped into the port.
Explore these atmospheric and fascinating buildings and discover the history of the Port of Lancaster, the local fishing industry and life in the spaces between land and sea. You can experience the treacherous crossing of the sands, sit in a packet boat on the Lancaster Canal, and hear about life on and around Morecambe Bay. Discover Lancaster's darker side, as we uncover the city's involvement in the Transatlantic slave trade and how many families grew their wealth from the trade in enslaved Africans and slave-produced goods.
It's more all things watery - sea, river, canal
Opening times
12pm - 4pm (closed Tuesday, Wednesday and Thursday)
Admission charges
Adults: £3
Concessions and students: £2
Children: Free admission
Local Residents (LA1-LA6): Free admission
Accessibility
The museum is fully accessible to all visitors with lift access to the upper galleries. We regret that on some occasions access to upper levels may need to be limited to ensure visitor safety in the event of an emergency. Please call or email the museum for more details before your visit. View the Maritime Museum access statement for more information about our accessibility.
Contact us
Lancaster Maritime Museum, Custom House, St George's Quay, Lancaster, LA1 1RB
Telephone: 01524 382264
Last updated: 02 October 2023