Self-build and custom-build homes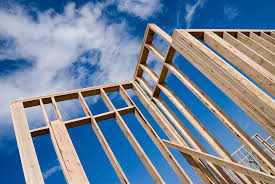 Self build or custom build is simply the process of designing, planning and building your own home. There are several routes to building your own home and the level of involvement you have can vary greatly depending which way you choose. Some people wish to manage the design and construction process and do the building and labouring work themselves while others commission a contractor to do it for them. Projects range from individual homes on single plots to group projects on larger sites.
To understand what type of self build is best for you and your budget please visit the Self Build Portal: www.selfbuildportal.org.uk
Local authorities are required to research demand for self build plots in their area and from 1st April 2016 the Self-build and Custom Housebuilding Act 2015 obliges them to maintain a list of people and groups interested in building their own homes. The register will be used to see how many people are interested in building their own homes in the district and to develop policies to support the construction of more self-build and custom-build homes. Registration does not however guarantee that a suitable plot will be identified, or become available.
View the Council Self-build and Custom-build Register (PDF, 277KB) (at 18 April 2018). From 1 April 2016 anyone on the register will be able to amend or delete their entry at any time.
Register your interest
You do not need to be on the register to self or custom build, however if you are registered you may be informed if suitable sites become available. To register please complete the form below. The questions are designed to give the council a clear understanding of your requirements and help us build up a picture of the local demand for self-build. We also need to understand how you intend to finance the development. The information can be used to explore ways in which it might be possible for individuals to be advised of suitable plots when they become available. We will not pass identifiable information from the Register onto anyone outside the Council without the written consent of the person who registered their details.
Eligibility
To join the self and custom build register you will need to meet the following criteria – this applies to individuals looking to take on a project or each individual in a group:
You are aged 18 or over
You are a British Citizen, a national of an EEA State other than the United Kingdom, or a national of Switzerland
You are looking to acquire a serviced plot of land in the Lancaster District to build a house to live in as your sole or main residence
---
Last updated: 18 April 2018