Online and telephone payments will be unavailable from 1pm Monday 20 November to 12pm Tuesday 21 November due to an essential system upgrade.
Strategic Policies & Land Allocations DPD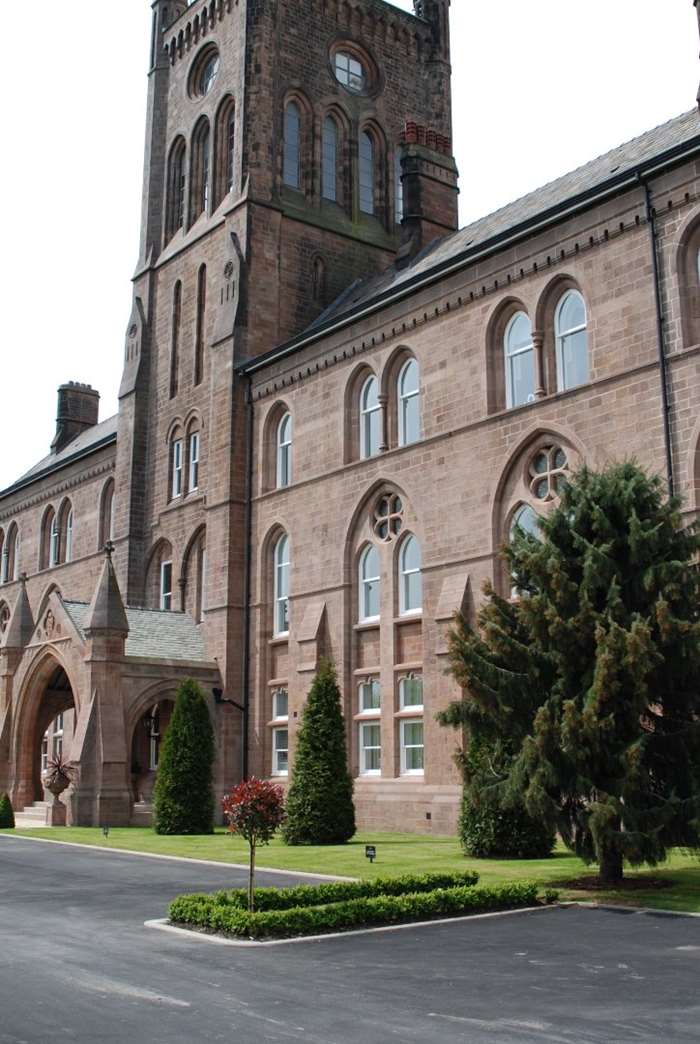 The Strategic Policies and Land Allocations Development Plan Document (DPD) will direct where homes, employment land, services and future investment will go in the district over the next 15 years. It will identify land to meet specific development needs of the district as well as areas which are worthy of protection from development due to their environmental, economic and social value. The preparation of this document will draw lines on the map, providing certainty to both local residents, businesses and developers on where future development, including housing, employment land, services and future investment should be directed.
Get involved
We will be undertaking a number of formal consultations throughout the Local Plan update. If you would like to stay up to date with these please join our mailing list.
In January 2017, the Government announced that Bailrigg was to become one of the 14 Garden Villages to be prepared across the country. Find out more about Bailrigg Garden Village.
What are we doing and next steps
2017 Local Plan Consultation Results
Overall, 363 responses were received to the 'Developing a Local Plan for Lancaster District' consultation (preferred options stage) which ended on 24 March 2017. Key concerns raised relate to the scale of development proposed, infrastructure delivery, development viability and impacts on the natural and historic environment. The outcomes of the consultation, sustainability assessment and other evidence will be used by officers to inform and complete the preparation of the Local Plan for the Lancaster District. See below under the heading 'Stages already completed' to view the Consultation Report.
A formal publication version of the Local Plan will be reported to Full Council later this year with public consultation in early 2018. Following this, the Local Plan will be submitted to the Secretary of State (via the Planning Inspectorate) to start the public examination.
Once adopted by the council, the Strategic Policies and Land Allocations DPD and accompanying Policies Map will replace any site specific guidance from the strikethrough edition of the Lancaster District Local Plan 1996 – 2016 (adopted in 2004 and reviewed in 2008).
Please note: At the Council meeting on 16 December 2015 it was resolved that Turley's (housing and economic consultants) should be asked to recalculate the recommended housing figure using alternative employment projections. However, subsequently, at the Council meeting of 3 February 2016, it was resolved that 'Council accepts the Turley work as establishing the objectively assessed need for the evidence base, withdraws the most recent instructions and moves to complete a draft Local Plan for examination.'
Stages already completed
Local Plan: draft Strategic Policies and Land Allocations DPD and the revised draft Development Management DPD consultation 27 January 2017 to 24 March 2017 (preferred option)
More than 1,500 people attended 15 events held across the Lancaster District to view the Local Plan documents and supporting evidence and maps and ask questions
| Information (Draft Development Briefs): | Other |
| --- | --- |
| | |
---
People, Homes and Jobs consultation 19 October 2015 to 30 November 2015 (Options & Issues)
The consultation looked at the proposed overall approach to allocating future housing and employment land and potential strategic sites to plan for potentially 9,500 jobs and 13,000 new homes over the period of 2011-2031.
---
Meeting Future Housing Needs Consultation 2 June 2014 to 31 July 2014 (issues & options)
Lancaster City Council spoke to over 1,000 people and 554 consultation responses were received as a result of the June/July 2014
---
Land Allocation Draft Preferred Options Consultation October to December 2012
---
Last updated: 05 October 2017