Planning policy consultations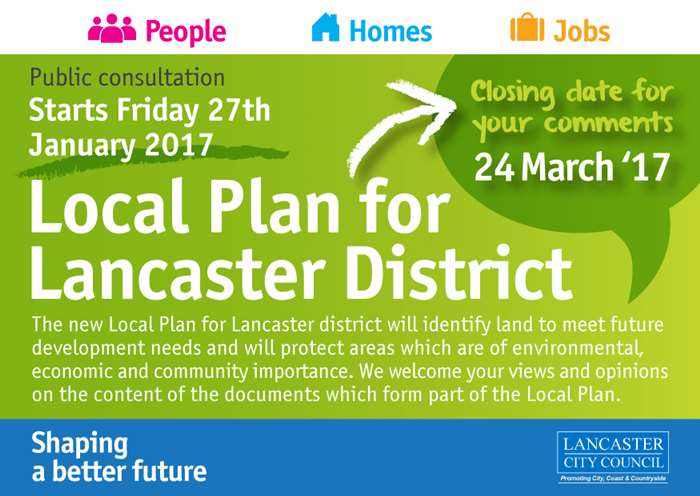 Have your say!
'The 2017 'Local Plan for Lancaster District' consultation has now closed. We have received hundreds of comments and are currently processing them, once this stage is complete the comments will be published for viewing. In addition, the comments will be summarised and a response will be provided.'
More details on the local plan can be found here............
Get involved
If you would like to receive email updates on upcoming consultations, Local Plan documents and other planning policy matters, please JOIN OUR MAILING LIST. Please be aware that all responses to planning policy public consultation will be published on the website.
---
Consultation on the new Local Plan
---
Last updated: 07 April 2017