Port health
Ship sanitation inspection and certification at Heysham Port and Glasson Dock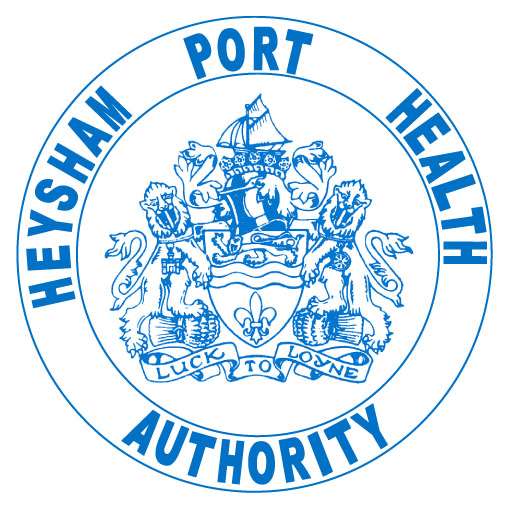 The authority district encompasses the port areas of Heysham Port and Glasson Dock.
Introduction
The port health authority was updated in 2011 when it was incorporated into a new statuary instrument.
Heysham Port was built to meet the needs of the area and is still a busy port, mainly dealing in roll-on roll-off traffic and cargo to Ireland and the Isle of Man. Ancillary to these movements is a supply base to the Morecambe Bay gasfield and wind farm.
Glasson Dock is a large marina and small port to the south of Lancaster. This terminal mainly deals with vessels carrying bulk cargo and containerised traffic to the Isle of Man.
---
Responsibilities
The Port Health Authority team has responsibility for all food safety matters relating to imported foods including:
Lancaster's port health team have a close working relationship with Heysham Port and Glasson Port Commission management to ensure checks of ports and vessels are undertaken at convenient times.
The port authority is managed by Mr Andre Hunt, MCIEH, and staffed by a bank of five port health officers.
---
Current ship movements
---
Garbage (catering waste) - information for mariners
The Products of Animal Origin (Third Country Imports) (England) Regulations 2006 and Animal By Products Regulation 2005 (as amended) were put in place following the foot and mouth outbreak just after the millennium.
This legislation states that vessels operating internationally, upon entering the European Union, must completely empty, clean and disinfect the galley and storage areas, and confirm the vessel has not left the EU since stores were replenished.
To confirm the above action has taken the captain or master of the vessel is required to complete the Disposal of Catering Waste Annex C form:
Should the vessel not comply with this requirement all waste on board must go for incineration as a category one waste or rendering that is agreed with the Port Health Authority before commencement.
---
Our partners
We also work with the following partner agencies to ensure consistency and transparency.
---
Contact us