Memberships
Details of our membership offers and benefits
Become a member at Salt Ayre today and commit to your long term health and fitness goals. Our cost effective membership packages, with no hidden admin costs and no joining fees make getting active an affordable option for most budgets, meaning you will reap benefits of your new active lifestyle without financial burden.
As a member, you will have access to the top of the range facilities at Salt Ayre to use at your leisure, alongside unlimited use of our Health and Fitness Suite, Immersive Studio, Swimming Pool, Fitness Classes, Functional Training Zone and more.
Alongside our full fitness memberships, we also offer a Feel Good Membership which offers access to the Feel Good Suite, swimming pool and low level exercise classes.
---
Membership packages and prices
For information on corporate rates please call 01524 847 540.
Please read our Membership Ts & Cs (PDF, 102KB)before signing up
Please note you will need to complete a health questionnaire and have an induction before using any of the fitness equipment.
Full, 60+ & Junior Memberships
Fit Monthly memberships can access the below with the exclusion of 20% discount on selected treatments at Tranquil Spa, on XHeight and Gravity bookings.
Access to the gym & gym induction
Access to The Training Zone (not available for Junior Members)
Access to the Immersive cycle studio
All fitness classes - Please note that Junior Members can only access classes marked with a (J)
Monthly progression check ups
Access to Swimming pool (during Public swim times only)
20% off selected treatments in Tranquil Spa
20% off XHeight & Gravity bookings
Please note our Junior Membership is an 'off peak' membership, and therefore only accessible during off peak times:
Off Peak Times
Monday - Friday, 6am - 6pm
Saturday & Sunday, 8am - 5pm
Excluding bank holidays
Juniors are permitted to use the facilities outside of this time, as long as they are accompanied by a responsible adult on a 1 to 1 basis. We are currently at capacity for Junior Memberships, and have a waiting list in operation. If you would like to be added to our waiting list, please email saltayre@lancaster.gov.uk
Feel Good Membership
Unlimited use of our Feel Good Suite*
Access to Swimming pool (during Public swim times only)
Low level exercise classes
20% off selected treatments in Tranquil Spa
20% off XHeight & Gravity bookings
*as per recommended usage guidelines
Simply Spa Membership includes:
Unlimited access to the Thermal Spa Journey*
Access to Swimming Pool (during public swim times only)
20% off selected treatments in Tranquil Spa
20% off XHeight & Gravity bookings
*limited to one visit per day as per usage guidelines
Corporate Membership
Corporate rates are available for businesses with 10 or more employees with active memberships. For more information, please contact a member of our team vai healthandfitness@lancaster.gov.uk
---
Bolt-on for just £20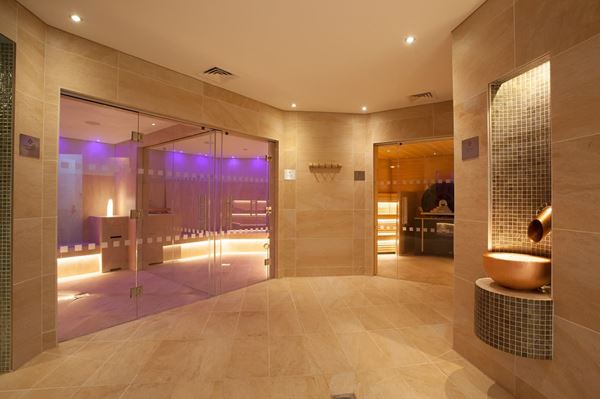 Enjoy all of the benefits of a Spa Membership and add a Spa Bolt-on to your existing Salt Ayre Leisure Centre Membership for just £20 per month.

Interested in joining? You can direct message us via Facebook, pop in to see main reception, call 01524 582 916, or request a call back.
Ts & Cs: Spa Bolt-on is only valid as an addition to another existing membership category, not as a standalone membership. Offer cannot replace any current in-contract bolt-on. Minimum 6 month contract. Thermal journey use limited to one visit per day. Management reserve the right to amend or remove this offer at any time.
Membership type
Monthly direct debit fee
(minimum term twelve months)
Upfront Payment (1 year)

Salt Ayre Leisure Centre membership prices

Full

£34

£340
Aged 60+
£28
£280
Junior (14-17)

£23
no direct debit or contract

/
Fit Monthly
£54
no direct debit or contract
/
Pay-as-you-go gym
£10
/
Feel Good
£25
£250
Simply Spa
£25
/
Corporate Membership
Contact healthandfitness@lancaster.gov.uk for more information
(minimum of 10 employees must be signed up as members)
All direct debit members are able to manage their online payment account via the DFC Payment Portal simply log on with your User Reference Number and post code.
---
Get the most out of your workout with Apps!
We use a selection of digital platforms to support our fitness offer. Get ahead of the rest and download the following Apps onto your mobile device so that you are already one step ahead when you attend your initial induction appointment with our gym team, who will walk you through the benefits of, and how to use, each one.
Using these apps as part of your workout will make it easier, more fun and help you to track your progress more effectively.
---
Sign up today!
Sign up over the telephone, use our call back service - complete the online form and a member of our team will call you back to discuss and set up your membership. Or you can call us direct on 01524 847540.
Alternatively, you can pop into Salt Ayre and speak to one of our Gym Team to sign up in person.